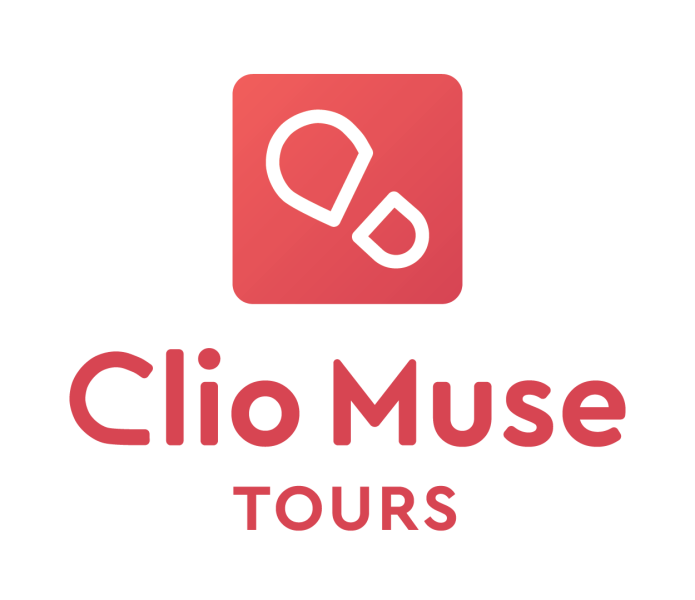 Clio Muse is named after the ancient Greek Muse of history, Clio. Inspired by her flair for storytelling and culture, we create and sell immersive audio tours for city walks, archaeological sites, museums & cultural events in several destinations in Greece, Italy, Netherlands, Spain & Turkey. Our tours are theme-based and multi-faceted, drawing inspiration from ancient and contemporary aspects of local culture while themes can range from archaeology and art to oral history and mythology. All are available 24/7 interactive maps and offline content. Content is original and intriguing and created by professional archaeologists, historians and accredited tour guides. Our current portfolio includes audio tours and special combo packages combining audio tours with skip-the-line tickets for top archaeological sites & museums. Travelers can enjoy a care-free sightseeing experience with an online ticket and an audio tour for their smartphones.
| | |
| --- | --- |
| Services: | Content Services: What sets us apart is the original content of our tours. We can take on the research, creation or curation of content. Devoted to the idea that great tours are theme-based tours, we integrate a certain conceptual scenario into the content, design the ideal route, sound recording, photo editing and illustrating. Software Services: Out-of-the-box and immediately usable. No maintenance, supporting devices or technical skills and experience are required to build it out. It is a packaged software that is easy to deploy. Technically, what you see is what you get. Skip-the-line tours: the ultimate self-guided tour package combining the audio guide on the smartphone and the e-ticket for the archeological site at the best prices in the market. Our Skip-the-Line tours are currently #1 on GYG for Athens, Acropolis & Knossos. Affiliation program: Provide your customers with the best value for money tours and activities in their destination and earn a commission on each booking. |
| Memberships: | - |
| Awards: | Booking Cares Lab Amsterdam 2018 Athens Chamber of Tradesmen 2018 Papastratos Startup Awards 2016 Horizon 2020 - 2016 Europeana Food and Drink Challenge 2015 22? SXSW Interactive Festival - Austin, Texas 2015 The Squeeze, Orange Grove - Stavros Niarchos Foundation 2015 World Summit Awards, National Nominee 2015 The Digital Gate, Athens International Airport 2015 Salzburg Global Seminar 2014 Creative Business Cup 2013 Ennovation 2013 |
| Tours/Experiences: | Clio Muse offers self-guided audio tours via our tour-guide app, available for Android & iOS smartphones & tablets. Travelers can discover multiple themed audio tours inspired by the rich historical, urban, architectural and mythological culture of the destinations we serve. We currently have more than 135 tours in destinations such as Athens, Delphi, Crete, Mykonos, Peloponnese, Amsterdam, Florence & Rome.We're also offering skip-the-line combos, the ultimate self-guided tour package combining the audio tour & the e-ticket for the archeological site at the best prices in the market. Our Skip-the-Line tours are currently #1 on GYG for Athens, Acropolis & Knossos & sold in Top Market Places. |
| Operating Areas: | Athens, Attica, Crete, Knossos, Delphi, Mycenae, Peloponnese, Mykonos, Zante, Karpathos, Rome, Venice, Florence, Amsterdam. |
| Reviews: | We had a truly fabulous experience at the Acropolis. The Audio guide you provided via our mobile phones was excellent. It was a truly wonderful experience. We would certainly recommend your company without hesitation. Thank you again." Mr.Mrs.Leggat , Traveller "We asked Clio Muse to help us guide our guests around the Dutch Embassy premises, and share knowledge about the works of art in the Embassy collection. Their app is great. Perhaps the most important thing I could say about Clio Muse, apart from that they are great fun to work with, is that they always deliver on time." Jan Versteeg, Dutch Ambassador in Greece "Clio Muse successfully introduced us to a different target audience oriented towards a younger age group." Anna Georgiadou, Digital Marketing & E-Commerce Executive at B & M Theocharakis Foundation" |
Athens is transforming. Don't miss a thing with our monthly newsletter.