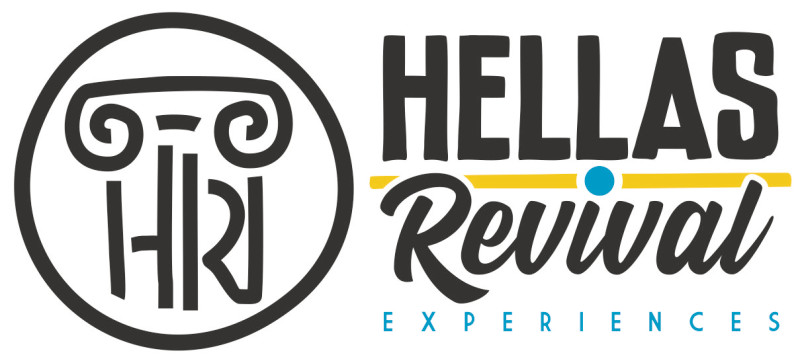 Hellas Revival organizes thematic experiences such as Workshops, Events and Reenactments, reviving the Classical Greek Culture. Professional instructors, authentic ancient greek methods and equipment, inspired locations, small groups and high level of interaction guarantee a joyful educational experience. Philosophy at Plato's Academy, Democracy on Pnyx hill and Rowing on a real Warship (Trireme) are just a few of the offered activities. Excellent rating in Trip Advisor and Award Winner for Unique Experiences in Attica Region for 2020-2021.
| | |
| --- | --- |
| Services: | 1. The Birth of Democracy on Pnyx hill: Head to the location which hosted the Athenian Public Assemblies, for an interactive session, featuring dialogues and role-play. 2. Philosophy at Plato's Academy Park and Digital Museum and 3. Philosophy at Aristotle's Lyceum Philosophize like an ancient Greek, through joyful activities, reviving the authentic experience. 4. Ancient Greek Theatre Workshop, including breakfast or meal Learn about the theater in classical Athens, write and perform your own tragedy (in English) and make your own theater mask. 5. Ancient Greek Pottery Workshop Learn the history of ancient Greek pottery, create and decorate your own cylix, the drinking cup of antiquity, using the tools and materials of the ancient Greek ceramists. 6. Row on an Ancient Greek warship (trireme) Row and maneuver this amazing and one of a kind 170-seats warship, according to the captain's orders in ancient Greek! Learn about triremes, their crew and the sea battle tactics of ancient Greeks. |
| Memberships: | - |
| Awards: | Travel and Hospitality First Place Award Winner for Unique Experiences in Attica Region for 2020-2021 |
| Tours/Experiences: | 1. Philosophy Experiential Workshop at Plato's Academy Park and Digital Museum 2. Row on an Ancient Greek Warship (trireme) and experience its glorious Naval History 3. Ancient Greek Family Games, at the National Garden of Athens 4. Philosophy Experiential Workshop at Aristotle's Lyceum 5. Democracy Experiential Workshop on Pnyx Hill 6. Ancient Greek Pottery Hands-On Experience 7. Ancient Greek Theatre Workshop ''Create & perform your own tragedy'' |
| Operating Areas: | Attica Region |
| Reviews: | Five star rating in Trip Advisor Reviews: 1. A once in a lifetime opportunity to relive the classical Athenian culture! Plesant people, well though out and planned, expert and knowledgeable facilitator, fun and valuable insights, at the exact location where Democracy was born! What more can one ask in getting to know how it felt to be an Athenian and vote at the Assembly? It is recommended to all as a unique activity, far beyond the stale perspective of a museum visit. 2. We had the pleasure of attending this workshop In November. We met the workshop academics on site at the original site of Plato's school in Athens. The workshop organizers were comprised of knowledgeable individuals and we were guided through an interactive and lively discussion about philosophical ideas just as the ancient students would have done thousands of years ago. We were able to think, communicate and debate ideas in inspiring surroundings! It was a fabulous experience and exactly what any student of philosophy and history loves about Greece. Highly recommend. Professional and well organized! We plan to attend another workshop when we return in the summer. |
Athens is transforming. Don't miss a thing with our monthly newsletter.